Buy Japanese Shamo
The Shamo chicken's ancestors are believed to have been taken from Pakistan and India to Siam (now Thailand), and from there to Japan during the beginning of the Edo period (1603-1867). The name "Shamo" was a Japanese corruption of the word "Siam." The breed is actually a strain of the Asil (Aseel) chicken.
As with many other Oriental fighting breeds, the Shamo chicken was developed to have strength for striking and endurance during sustained combat – qualities necessary in the naked-heel "boxing" form of fighting practiced in the Orient that is still legal in Japan today. Without a doubt, Japanese breeders admired many qualities of the original birds and applied much care into enhancing those qualities. The end result of their efforts was a breed uniquely Japanese.
Shamo Chicken Breed Standard & Appearance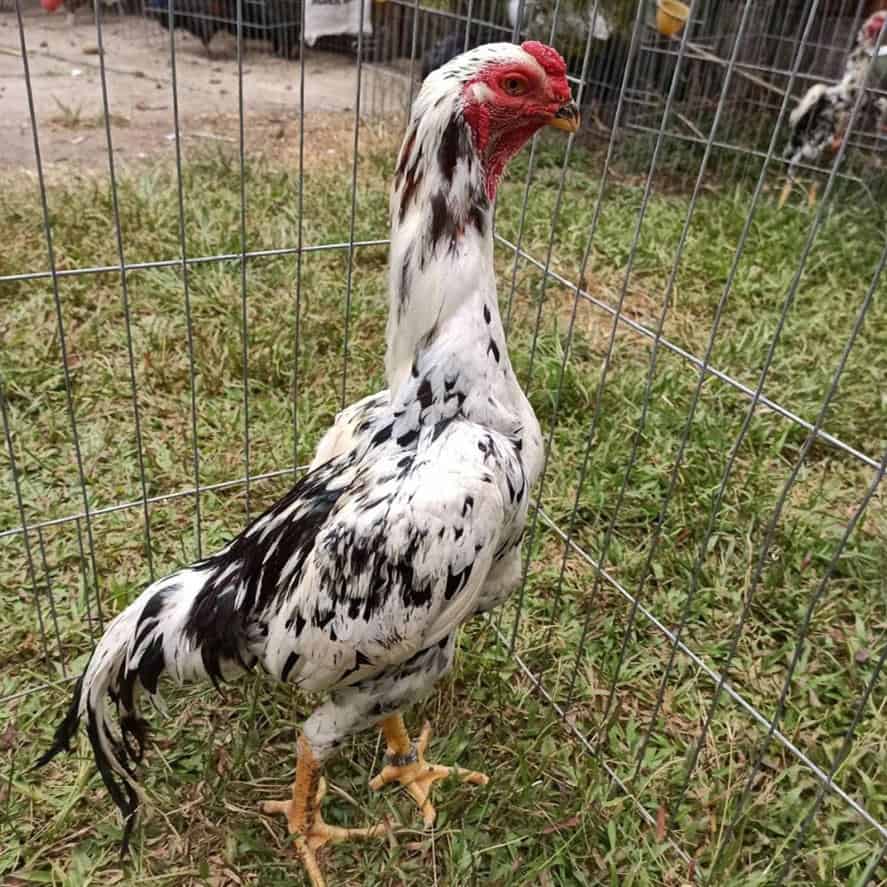 The classification of the Shamo breed is "Asian Hand Feather, Large Fowl. The Malay chicken has the record as being the tallest chicken, but the Shamo comes in second.
The Shamo is a striking, eye-catching bird with tall, sleek stature. It is commonly recognized and identified by its nearly vertical postures. The body of a Shamo chicken is muscular, especially its thighs.
The Shamo features include:
Closely held feathers
Hard stiff feathers. Their feathers may not cover their entire body
Structured broad shoulders
Tail features:
The Shamo tail is small and slopes downward to the ground
Bright red small earlobes
Bright red small comb
The Shamo has small bright red wattles. In some birds, they are extremely small or missing.
Both the beak and legs have a yellow color
The eyes are pearl-colored, but this can vary based on variety.
Each variety of Shamo has a distinct look that sets them apart from other birds. Their unique stature and feather style make them a beautiful species. Red on black is the most common color scheme seen on Shamo chickens. Other color combinations also exist, such as black-breasted and red, wheaten and white, dark or black.